Are you in search of a spacious, family-friendly electric vehicle? Look no further than the 2022 Volvo C40 Recharge. Compare the new C40 Recharge to its competitors like the 2022 Tesla Model Y, then swing by our Volvo dealer near Franklin to learn about your C40 Recharge preorder options. One look at the list of C40 Recharge specs and you'll fall in love. Our dedicated staff will explain the 2022 Volvo C40 Recharge exterior features, provide a full review of the specs, and work hand in hand with you to find you the 2022 C40 Recharge price that fits your budget. View our 2022 Volvo C40 Recharge comparison to see why this electric SUV is the one for you.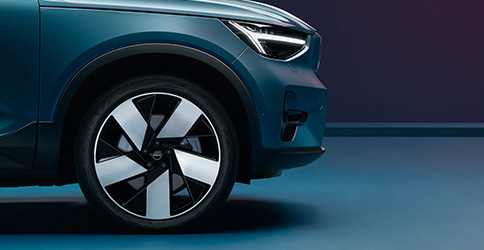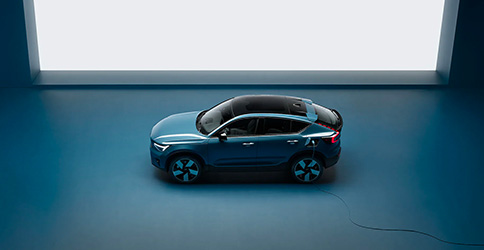 Compare 2022 Volvo C40 Recharge Performance vs. Competition
Interesting in upgrading to a new Volvo EV? Once you review the C40 Recharge specs list, and you'll be amazed at how much more strength it has than its Model Y rival. You can put the pedal to the metal knowing the new Volvo C40 Recharge electric model boasts more horsepower and towing capacity than competing Tesla EVs. How about the Volvo C40 Recharge 0-60 mph capabilities? The 2022 C40 Recharge comes out on top. Factor in a Volvo C40 Recharge price that starts well below the Model Y MSRP and it's clear why Tennessee drivers prefer this electric Volvo crossover.
| Features | 2022 Volvo C40 Recharge | 2022 Tesla Model Y |
| --- | --- | --- |
| Starting Price | $55,300 | $58,190 |
| Horsepower | 402 | 283 |
| Maximum Towing Capacity (lbs.) | 2,000 | N/A |
| Standard 0-to-60 MPH Time (sec.) | 4.5 | 4.8 |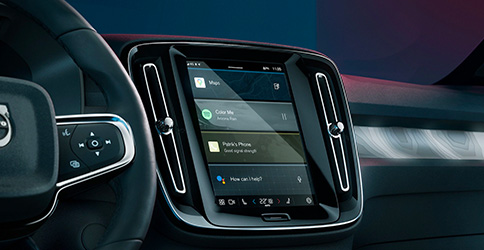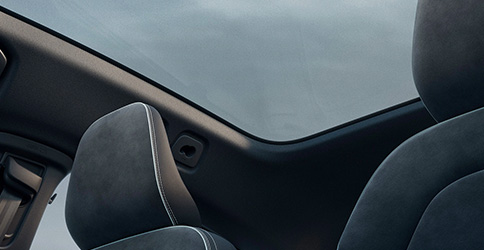 2022 Volvo C40 Recharge Features vs. Competing EVs
When you get a look at the 2022 Volvo C40 Recharge interior, you'll discover a cabin that's luxuriously appointed to provide you with a first-class experience. You can access all your connectivity features from a driver-centric cockpit when you reserve this electric Volvo near Franklin. That's because all C40 Recharge trims come with Google Built-In, which includes fully integrated Google Maps functionality and more. Buy a new Tesla Model Y and you'll struggle to queue up anything similar. Add in C40 Recharge features like a Laminated Panoramic Roof with Protective UV Coating and Harman Kardon® audio system, and local TN Volvo drivers will have all they need.
| Features | 2022 Volvo C40 Recharge | 2022 Tesla Model Y |
| --- | --- | --- |
| Google Built-In | Standard | N/A |
| Laminated Panoramic Roof w/ Protective UV Coating | Standard | Standard |
| Harman Kardon® Audio System | Standard | N/A |